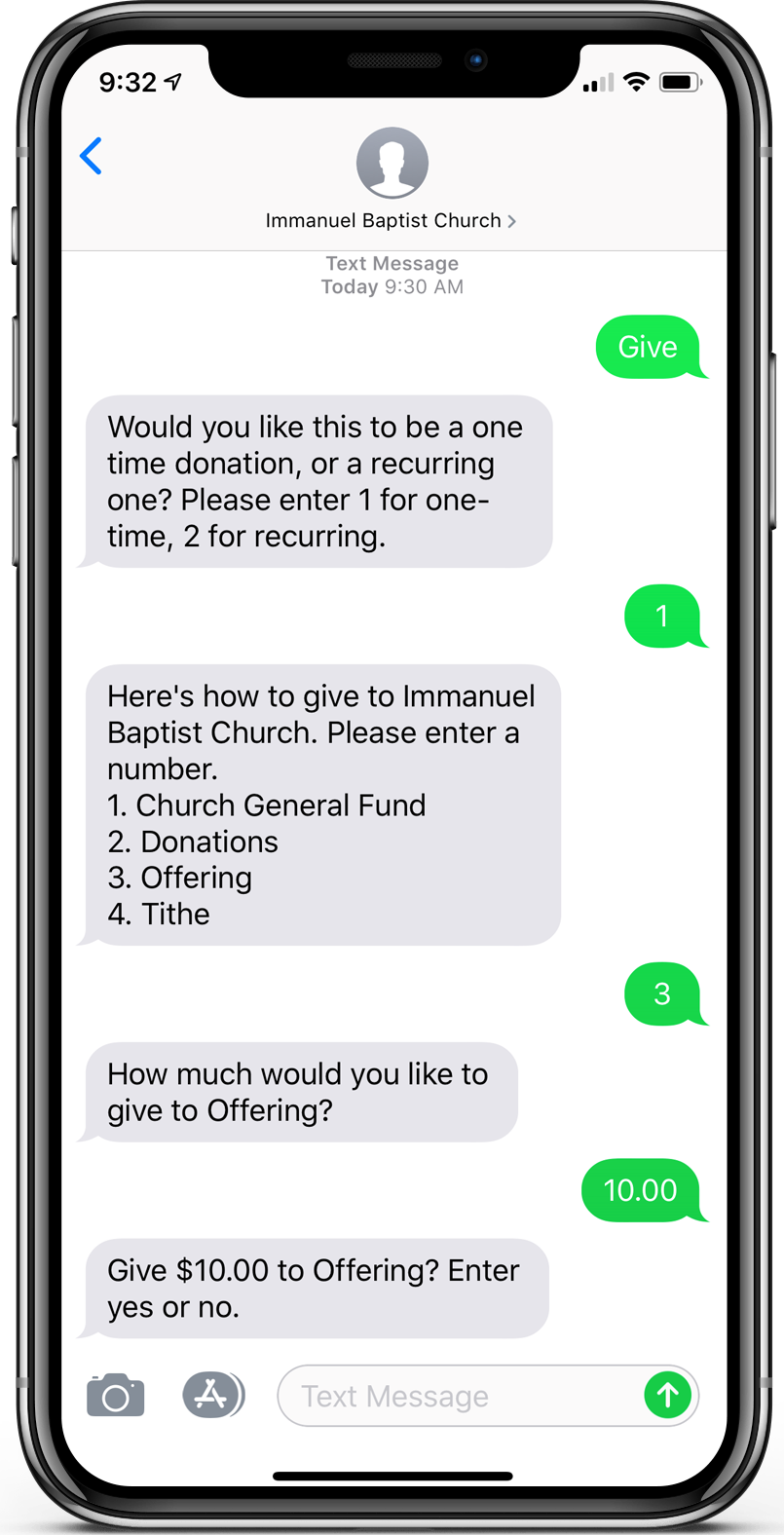 Text to Give Your Tithe**
Simply TEXT the word "give" to 954.280.6173*** and then follow the instructions on the
screen.
The first time you text a donation you will enter your billing information.
After your first donation, you will follow the same instructions… with the option to use the same card or enter an new one.
And you are done! Just that simple.
Going "Beyond the Tithe" is anything that you give beyond your Tithes. In Malachi 3:10, God said "Bring all the tithes into the storehouse so there will be enough food in my Temple. If you do," says the Lord of Heaven's Armies, "I will open the windows of heaven for you. I will pour out a blessing so great you won't have enough room to take it in! Try it! Put me to the test!" We challenge you to put God to the test and see what He can do through you when you give to him. You can give additional funds to Faith Promise, Beyond 2020, Silo, Food Pantry, and so much more. Go ahead… take the challenge and experience God's generosity.
***By texting in your mobile number, you authorize Immanuel Baptist Church to send text messages for conversational, informational or transactional purposes until you opt out by replying STOP. Message, data rates may apply.