"Caring for the physical, emotional, social and spiritual needs of all people."
Living Water Care Center strives to care for people regardless of their ethnic background, social position or current spiritual condition and is a multi-service ministry helping individuals and families during times of crises.
Since opening our clinics doors on June 1, 2002 an average of 16 people a week have been served. Immanuel Baptist Church has benefited in many different and lasting ways, by changing perceptions and stereotypes of the poor and a Christians responsibility for them. These are some of the greatest achievements for our
ministry.
We realize that restoring self-esteem to people while meeting their physical needs is a necessary element, especially when approaching their spiritual needs. Immanuel Baptist Church has made this vision possible. People are given a new sense of personal dignity, and self-worth that is full of faith, as well as hope in a healthier tomorrow.
Therefore, the care center is committed to sharing both the gospel and health care to those who need it and don't have much. Our clients are typically the working lower class and immigrants, who feel safe coming to a nonthreatening organization, It has been considered the "safe haven" for anxious individuals who feel more protected receiving assistance from a "sanctuary-like" neighborhood care center.
For hours and availability please call 954-763-6644
MEET OUR MEDICAL DIRECTOR!!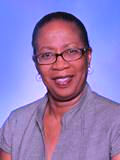 Dr. Valerie T Solomon is an Internal Medicine Specialist
and graduated with honors in 1984. She has over 39 years
of diverse experiences, especially in INTERNAL MEDICINE.
We are
privileged
to have her serving here!
MEET OUR NEW FAMILY NURSE PRACTITIONER!
Junie Diaquoi, DNP, APRN, NP-C has worked with the

University of Miami Pediatricians and Neonatologists at the Jackson Health System Newborn Intermediate Unit for three years. We are so blessed to have her on our team!
OUR VISION
is to create a full service community
based ministry center to respond to the physical, social, emotional,
and spiritual needs of the people of our county.
MEET OUR WONDERFUL STAFF MEMBERS!!
Corona Virus Safety Alert
Corona Virus is present in our community!

Please stay home and wear a mask and practice social distancing if you must go out. Please delay or cancel visits from family and friends if anyone is having symptoms or has been around someone with COVID-19 in the last 14 days.
Covid-19 Walk-Up Testing (no car required) –
(954) 412-7300
Make your appointment today at the Mitchell Moor Park, Pompano Beach
Open everyday except Thursday