Our Leadership Team
Our leadership team realizes their role as Shepherds serving under the Great Shepherd, Jesus Christ. We are trying our best to ensure the message and love of Christ is continuously being shown in our daily walk. We are one church with two languages… English and Spanish.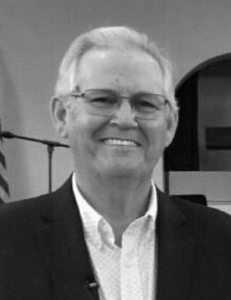 Pastor Larry Brister
As the primary teaching pastor, Pastor Larry has a passion for carefully unpacking the truths of Scripture. Saved by faith in Jesus Christ in 1960, he has served as a pastor for 22 years. Serving originally as an usher all the way to Sr. Pastor Larry has served faithfully in each department. He became Immanuel's pastor on July 1, 2018
Carol Vidal
Spanish Pastor
Pastor Carol and the Spanish Ministry joined Immanuel Baptist on September 28, 2014. With a deep love for Christ, Carol has served from a very young age.

Jamie Toro
Worship Leader
For many years, Jamie has served as our Worship Leader. Her heartfelt desire is to see people come closer in their relationship with Jesus Christ. Truth, Hope, Compassion and Love are just a few traits Jamie communicates on stage each week.